About Us
Tamie M. Aceves – Owner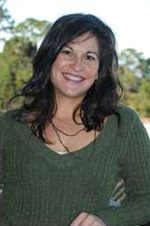 Owner / Manager of La Crème Monterey, Tamie M. Aceves is a Certified Wedding Planner with over twelve years of experience managing large-scale events. Tamie has helped produce weddings that have appeared in Conde Nast's Brides Northern California Magazine, The Knot, Grey Loves Weddings, Style Me Pretty and Wedding Wire and helped garner the Best of The Knot 2010 award for Catering and Event Management.
Sharing her love of event planning with her clients, she has effectively executed countless soirees, from grand and gorgeous weddings to smaller, but just as important, personal parties. Each occasion with Tamie at the helm is accomplished with great flair for excellence and an unmatched sensitivity to client needs.
Tamie also strives to maintain positive relationships with locally owned businesses connecting her clients with superior wedding vendors and event locales. With deft skill and a vivacious personality, Tamie is available to help you plan an amazing get-together that will bring pizzazz to your personal palate and wow your guests with a memorable event.
As part of her commitment to staying up on the latest trends in food, event design and management Tamie is a Certified Wedding Planner, and a member of the National Organization of Catering Exectutives (NACE), the Association of Bridal Consultants (ABC) and the National Organization of Professional Women.
---
Ryan Closter – Chef de Cuisine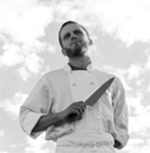 With a passion for all things culinary, Ryan has worked closely with La Crème owner, Tamie Aceves for over three years, designing and executing menus for off-site catering including weddings at The Holly Farm in beautiful Carmel Valley. Ryan's natural talent and creativity shine in all he does with the La Crème team.
Prior to joining La Crème, Ryan worked at Casanova, Post Ranch Inn and Bernardus Lodge, as well as working with an impressive list of "whos who" in the local culinary world including: Christophe Bony, Matt Milea, Craig VonFoerster and Tim Wood.
---
Kristen San Paolo – Operations Manager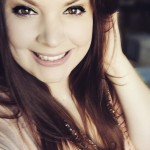 Kristen is what we refer to as our Operations Ninja.  She deftly manages the office, keeping all of the i's dotted and t's crossed, manages events at The Holly Farm and helps to train new employees – in a nutshell she keeps everything in our entire organization running smooth.  Kristen has a strong hospitality background with over eight years Front of the House experience, recognizes the beauty in order, details and customer service (queue angels singing) and perfectly balances this efficiency with a kind heart, great sense of humor and knock out smile.   Man-o-man, are we lucky to have her and feel so good about having her here for you!